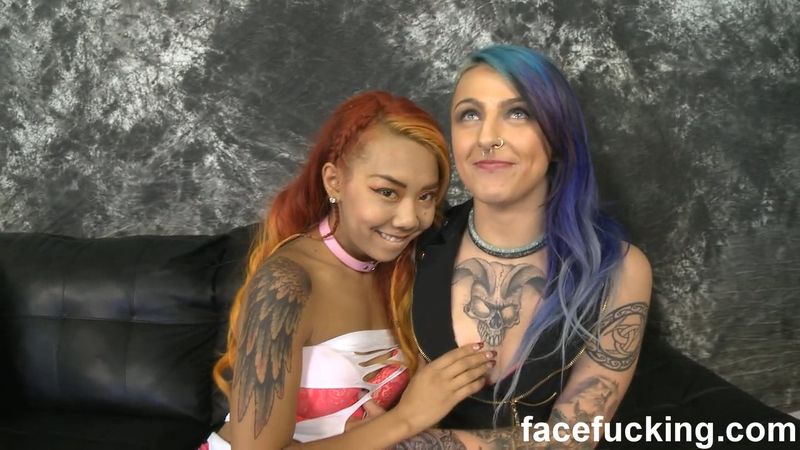 Год производства: 2016 г.
Жанр: Gagging. Deepthroat, Rough Sex, Domination, Facial, Hardcore, All Se
Продолжительность: 48:41
Описание: You are going to love this update especially if you enjoyed the last two. Orion Star and Kimberly Chi return, these two horny whores love to lick each other's pussies, slap each other and shares bodily fluids. The real story of course is the brutal deep throat, its balls deep and intense.
Pauly Harker and Jay D go ape shit on these bitches making them hurl up all kinds of slop from the depths of their stomach. This scene has so much action going on its hard to describe it all, there is an orgy of filthy sex and throat fucking.
Тип HD видео: 720p
Формат видео: MPEG
Видео: MPEG4 Video (H264) 1280x720 29.97fps
Аудио: AAC 48000Hz stereo 1536kbps