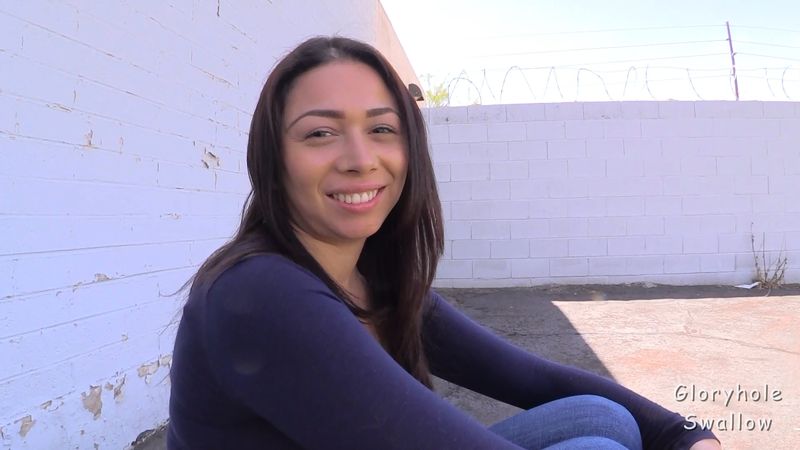 Maybe it's just me, but when I first met Davita the first thing that popped into my head was that she looked a lot like Jennifer. Latina's are hot and I think we all agree that they look great with a cock in their mouth. In this case we get to see how she looks with 9 random cocks in her mouth during her first Gloryhole adventure.
One of the things that impressed me is how long she stays on a cock after it's done filling her mouth with cum. It looks like she's going for a second load and is nursing each one with her eager full lips.
The guys were all over her ass and pussy today which was probably due to her wearing those see-thru white panties.
This was a great first visit to warm her up. During her second Gloryhole visit I exposed her to the Theater Room for some group action.