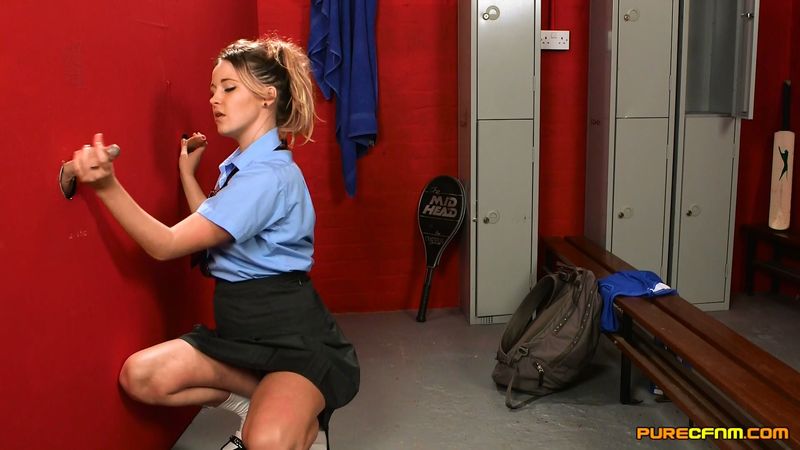 Год производства: 2015 г.
Жанр: Oral, GloryHole
Описание: Nadia is getting changed after her netball match when she spots some spy holes in the wall. She jokingly shouts through to the boys locker room that they should "get their cocks out". But as she finishes dressing she is shocked to see two penises sticking through the holes. The horny slut drops to her knees and starts wanking and sucking them until they both explode over her clothes and face. To her horror, one of her teachers then steps out from the boys locker room still naked and thanks her for the blowjob - but who did the other penis belong to?