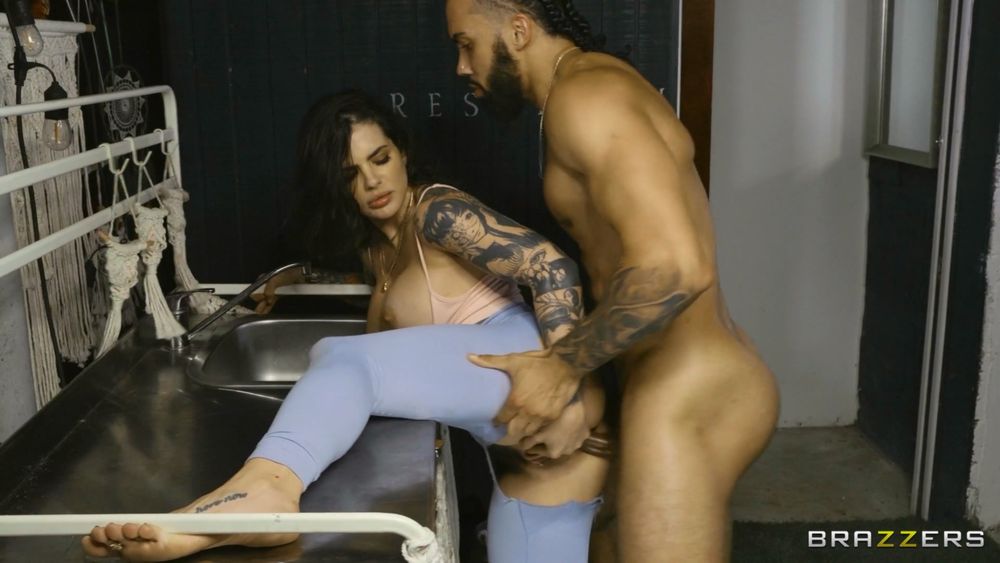 Production date: 2022
Genre: Anal, Couples Fantasies, Deep Throat, Face Fuck, Interracial, Outdoor, Tattoo
Description: While jogging in the park, Keisha Gray spots a handsome guy sharing an intimate moment with his girlfriend on a picnic blanket — she's sucking his cock! Keisha secretly captures the moment on camera, realizing she wants that cock too! When Vivianne falls asleep in James' lap, Keisha decides to lure him. She trots by, jiggling her bare asscheeks and tits to get his attention. She's successful! Without waking Vivianne, James slinks to a park bathroom where Keisha's knuckle-deep in her own glistening pussy. A spirited round of hard-core, tights-splitting anal sex intensifies her activities before Vivianne eventually wakes up. Vivianne tries to locate her man before finding him in the bathroom with Keisha. The cum-covered couple welcomes her with a cheeky display!
Format : MPEG-4 at 5 391 kb/s
Length : 1.34 GiB for 35 min 37 s 67 ms
Video #0 : AVC at 5 174 kb/s
Aspect : 1920 x 1080 (1.778) at 23.976 fps
Audio #0 : AAC at 212 kb/s
Infos : 2 channels, 48.0 kHz
Hotlink