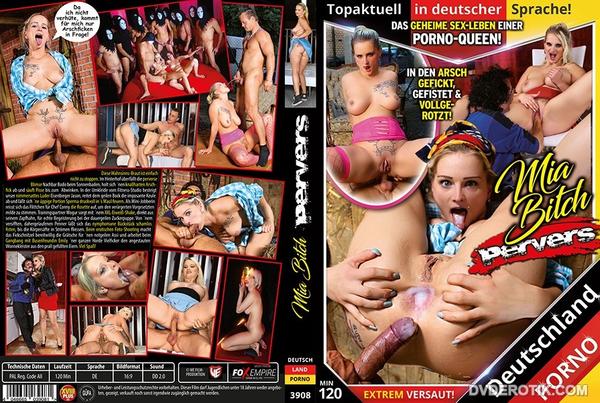 Studio: Germany Porno Country
Added: 27.06.2019
Feature Star: Mia Bitch
Year of publication: 2019
Production year: 2019
Language: German
Running time: 2:00
Category: German, German Amateurs, Recommendations, Gonzo
Actor: Mia Bitch
Description:
This amazing bride just can not be stopped. In the backyard, the perverted Blimse neighbor Bodo invades while sunbathing, gets a brutal butt fucking off and piss piss until you drop. In the locker room of the gym climbs our insatiable slut iron bender Jason, riding the horny buck from the imposing club and can be a hefty dose of sperm fire powerfully into the mouth. As a mini-jobber, the hussy for boss Conny rips open the rosette, in order to give the disgruntled supervisor mild. Training partner Mogur provides with a XXX protein shake, directly from his tap, for real enthusiasm in the horny sugar manikin. From a filthy, run-down bum, the nymphomaniac Bückstück can shameless fisting until the humors flow in torrents. In the erotic photo shoot, the Fickschnitzel willingly does the straddling for a horny assi and works the gangbang with bosom friend Emily a whole horde Vielficker the pent-up Wonnekleister from the bulging filled eggs. Have fun!
Video #0 : AVC at 1 402 kb/s
Aspect : 720 x 404 (1.782) at 25.000 fps
Audio #0 : AAC at 132 kb/s
Infos : 2 channels, 48.0 kHz
HOTLINK