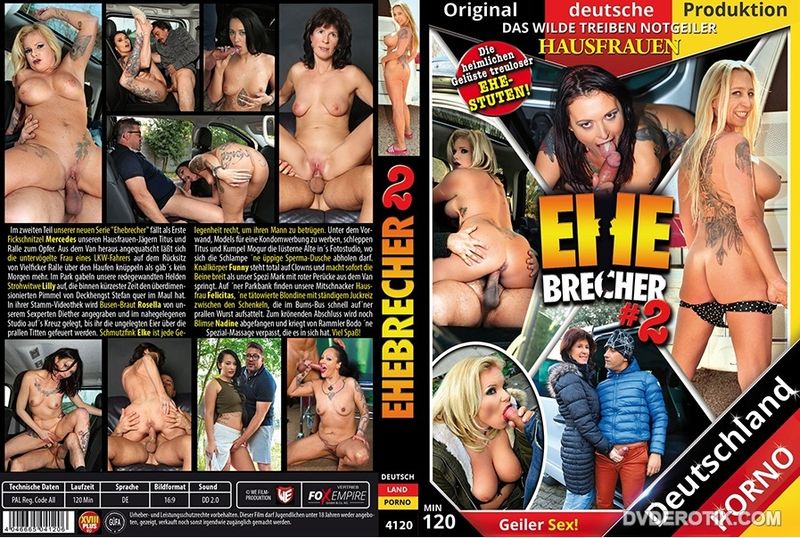 Studio: Germany porn
Added: 31.03.2020
Series: Adulterers
Language: German
Runtime: 2:00
Category: Affairs, Amateurs, German, Recommendations, Gonzo, Housewives, Reality Sex
Description: In the second part of our new series "Adulterers" Mercedes is the first fickschnitzel victim of our housewife hunters Titus and Ralle. Squeezed out of the van, the underfooted woman of a truck driver can be beaten over the pile in the back seat of Vielficker Ralle as if there was no tomorrow. In the park, our eloquent heroes, straw widow Lilly, who in no time has the oversized cock of the stallion Stefan across his mouth. In her regular video store, busty bride Rosella is dug by our sex expert Diether and laid on the cross in the nearby studio until her eggs are thrown over her plump tits. Dirt-finch Elke takes every opportunity to cheat on her husband. On the pretext of promoting models for a condom advertisement, Titus and buddy Mogur drag the lustful old woman into the photo studio, where the bitch can get a lavish sperm shower. Firecracker Funny is totally into clowns and immediately widens his legs as our special mark with a red wig jumps out of the van. On a park bench our housekeeper, Felicitas, finds a tattooed blonde with constant itching between her thighs, who quickly saddles up on a plump sausage in the Bums bus. To top it off, Blimse Nadine is caught and given a special massage by Rammler Bodo that has it all. Have fun!
Video #0 : AVC at 1 752 kb/s
Aspect : 720 x 404 (1.782) at 25.000 fps
Audio #0 : AAC at 139 kb/s
Infos : 2 channels, 48.0 kHz
Hotlink