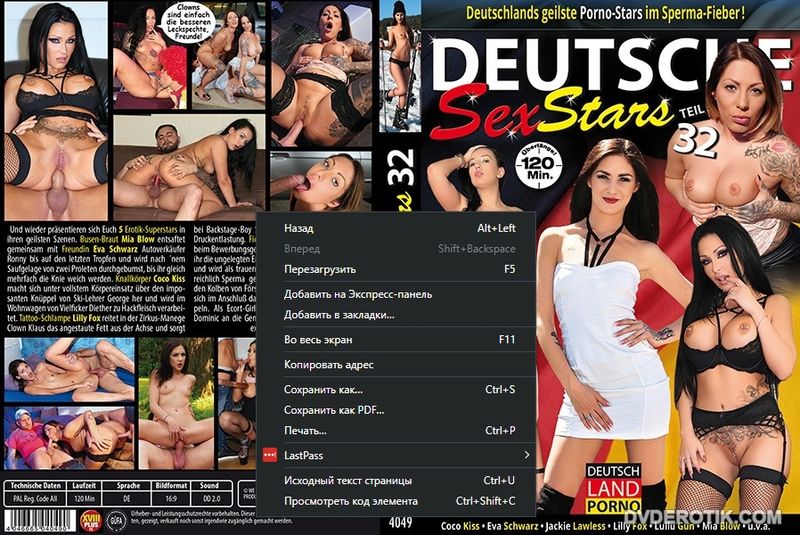 Year of production: 2020
Language: German
Runtime: 2:00
Category: German, German Amateurs, Recommendations, Gonzo, Sex General
Actors: Coco Kiss, Eva Schwarz, Jackie Lawless, Lilly Fox, Lullu Gun, Mia Blow
Description: And again 5 erotic superstars present themselves in their hottest scenes. Breast bride Mia Blow juices together with girlfriend Eva Schwarz car salesman Ronny to the last drop and is banged by two proletarians after a binge drinking until her knees soften several times. Firecracker Coco Kiss makes full use of his body over the imposing club of ski instructor George and is processed into minced meat by Vielficker Diether in the caravan. Tattoo slut Lilly Fox rides the pent-up fat from the axis in the circus ring clown Klaus and ensures quick pressure relief for backstage boy Stefan during the break. Fickschnitzel Jackie Lawless can be taken in the DP shortage during the job interview until the unplanted eggs fly a million times around her ears and is comforted as a grieving widow by stallion Bodo with plenty of sperm. Maulhure Lullu Gun swallows Förster Stefan's butt as far as it will go and can then be rocked hard over the pile. As an Ecort girl, Luder's large landowner Dominic goes to the root of pleasure until the servant's acorn explodes.
Hotlink