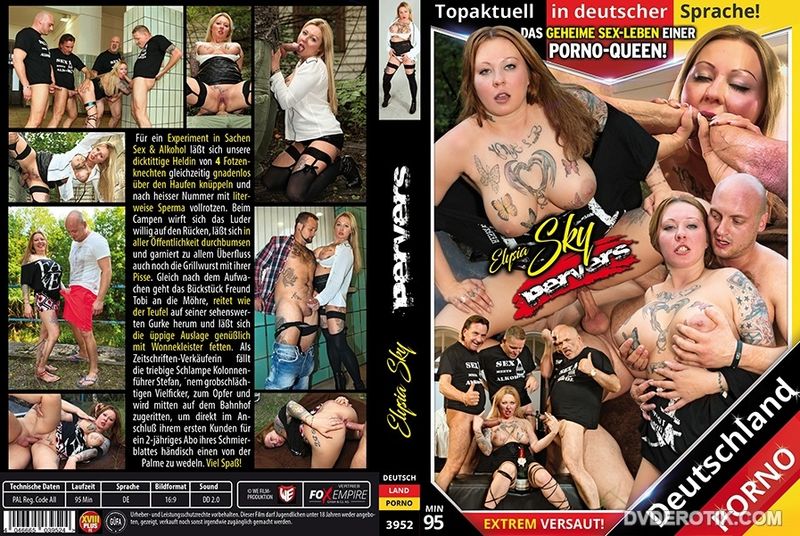 Added: 28.11.2019
Feature Star: Elysia Sky
Language: German
Running time: 1:35
Category: German, German Amateurs, Big Boobs, Recommendations, Gonzo, Tattooed Women
Actors: Elysia Sky
Description: For an experiment in sex, our chubby heroine can be mercilessly beaten by 4 cunt servants at the same time and spit with gallons of sperm after a hot number. When camping, the bitch willingly throws himself on his back, can be banged in public and to top it all off, the grilled sausage with its piss. Immediately after waking up, the friend Tobi stoops to the carrot, rides around like a devil on his cucumber, which is well worth seeing, and can be greasily greased with bliss paste. As a magazine seller, the impulsive bitch, column leader Stefan, a coarse, heavy-handed, falls victim to and is ridden in the middle of the station in order to wag one of the palm trees straight after her first customer for a 2-year subscription to her lubricant sheet.
Video #0 : AVC at 2 236 kb/s
Aspect : 720 x 404 (1.782) at 25.000 fps
Audio #0 : AAC at 132 kb/s
Infos : 2 channels, 48.0 kHz
Hotlink
Takefile