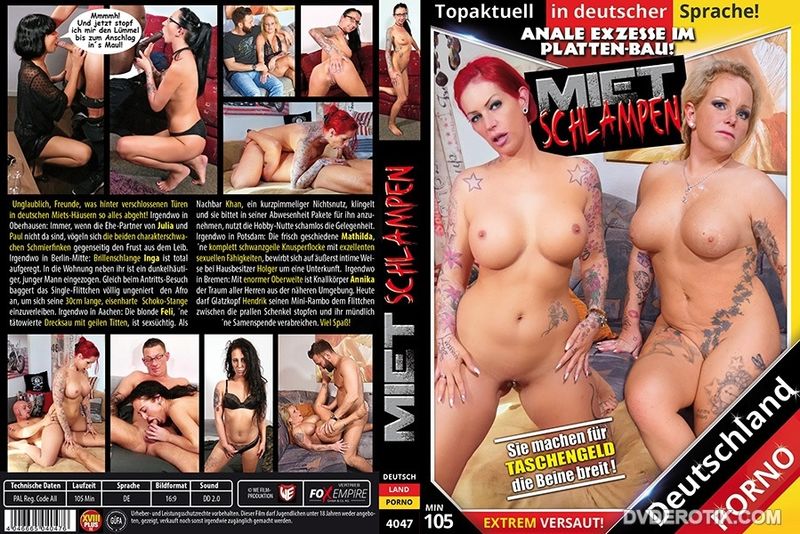 Year of production: 2020
Language: German
Running time: 1:45
Category: Amateurs, German, Recommendations, Reality Sex
Description: Incredible friends, what is going on behind closed doors in German apartment buildings! Somewhere in Oberhausen: Whenever Julia and Paul's spouses are not there, the two weak-smacked finches fuck each other's frustration out of their bodies. Somewhere in Berlin-Mitte: Inga, the snake serpent, is totally excited. A dark-skinned young man has moved into the apartment next to her. Right at the start of the visit, the single bitch cheerfully drags on the afro to incorporate his 30cm long, iron-hard chocolate bar. Somewhere in Aachen: The blonde Feli, a tattooed bastard with nice tits, is addicted to sex. When neighbor Khan, a short-chested non-profit, rings the bell and asks her to accept packages for him in his absence, the hobby hooker shamelessly takes the opportunity. Somewhere in Potsdam: The newly divorced Mathilda, a completely horny crispy flake with excellent sexual abilities, applies for accommodation in an extremely intimate manner to homeowner Holger. Somewhere in Bremen: With an enormous bust, Annika is the dream of all gentlemen from the surrounding area. Today Glatzkopf Hendrik is allowed to stuff his mini-rambo between the plump thighs and give her a sperm donation orally.
Hotlink