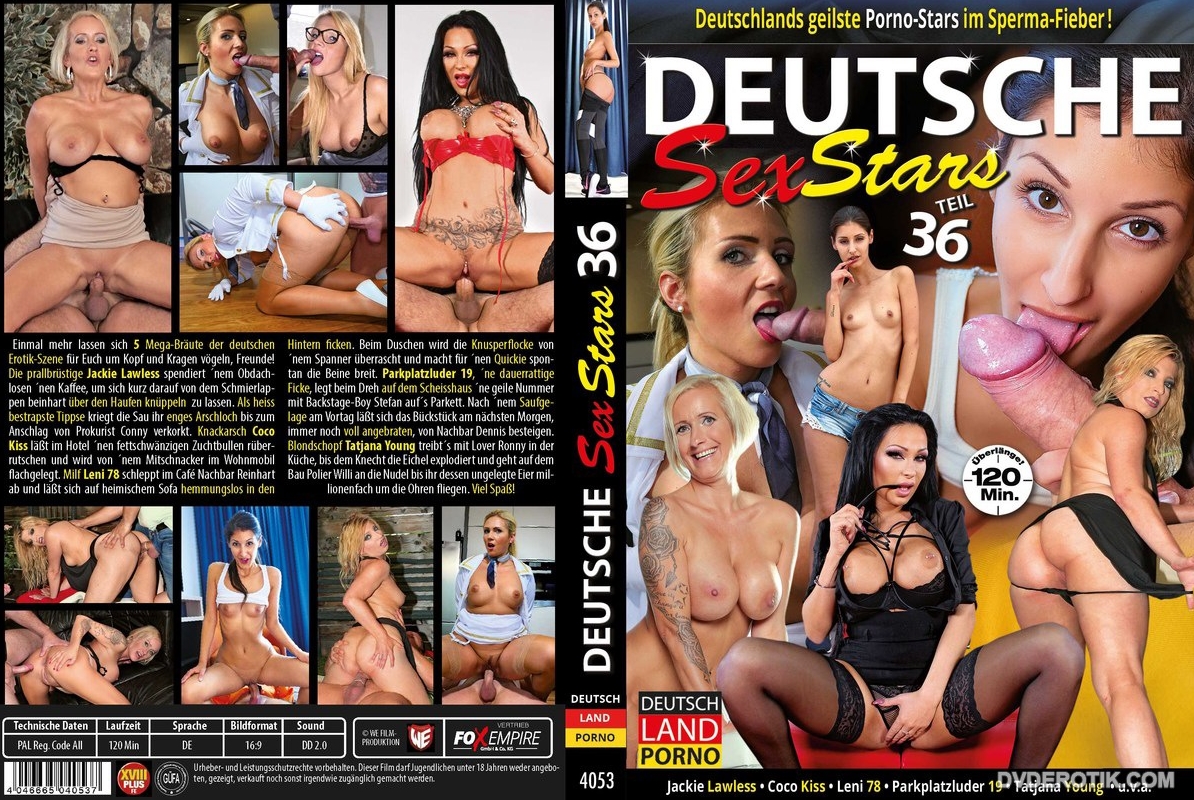 Added: 08/03/2020
Series: German Sex Stars
Production year: 2020
Language: German
Category: German, Recommendations, Gonzo, General Sex
Actors: Jackie Lawless, Coco Kiss, Leni78, Parkenluder19, Tatjana Young
Description: Once again, 5 mega-brides from the German erotic scene can be screwed for you, friends! The big-chested Jackie Lawless bought a homeless person a coffee, only to let the smear rag knock her over the heap. As a hot panty girl, the pig gets her tight asshole corked by authorized officer Conny until it stops. Big butt Coco Kiss lets a fat-tailed breeding bull slip over in the hotel and is laid down by a snacker in the mobile home. MILF Leni 78 tows neighbor Reinhart in the café and lets herself be fucked unrestrained in the ass on the sofa at home. While showering, the crispy flakes are surprised by a tensioner and spontaneously spread their legs for a quick act. Parking lot slut 19, a long-time fucker, puts a great number with backstage boy Stefan on the floor while shooting at the shit house. After a binge of drinking the day before, neighbor Dennis climbed the Bückstück the next morning, still seared. Blonde Tatjana Young has it with lover Ronny in the kitchen until the servant's acorn explodes and goes to the construction foreman Willi to the noodle until her unlaid eggs fly around her ears a million times. Have fun!
Format : MPEG-4 at 1 325 kb/s
Length : 1.11 GiB for 1 h 59 min 48 s 32 ms
Video #0 : AVC at 1 192 kb/s
Aspect : 720 x 404 (1.782) at 25.000 fps
Audio #0 : AAC at 127 kb/s
Infos : 2 channels, 48.0 kHz
Hotlink
Takefile